A weather widget mockup design with layered PSD. The design available with three different colors like blue, yellow and red. The template contain Sun and Moon shapes for day and night display. It can be used for android or windows mobile. Its free for personal or commercial works.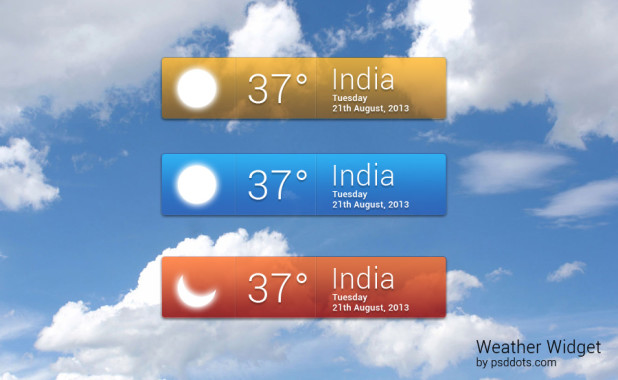 Size: 420 x 99 pixel.
Format: PSD
File Size: 1.8mb
Licence: Free, but forbidden to redistribute
Color: yellow, blue, red.